Selecting orders
The process of creating address labels begins with selecting orders. There are two places from which orders can be selected:
From within the application
From your Shopify orders administration page
From within the application
If the application is already loaded, and you have proceeded past the Dashboard page, click on either the "Select orders" button (when there are currently no orders selected), or the "Your Orders" button if there are currently orders selected.
A table containing some of your shop's orders will appear. Select one or more orders to print address labels for by toggling the switches in the left-most column. You can get back to the order selection at any time by clicking the "Your Orders" button near the bottom of the screen.
Selecting orders from within the application allows you to specify the number of copies of each label to generate.
From Shopify
Navigate to the Orders section of your Shopify administration pages.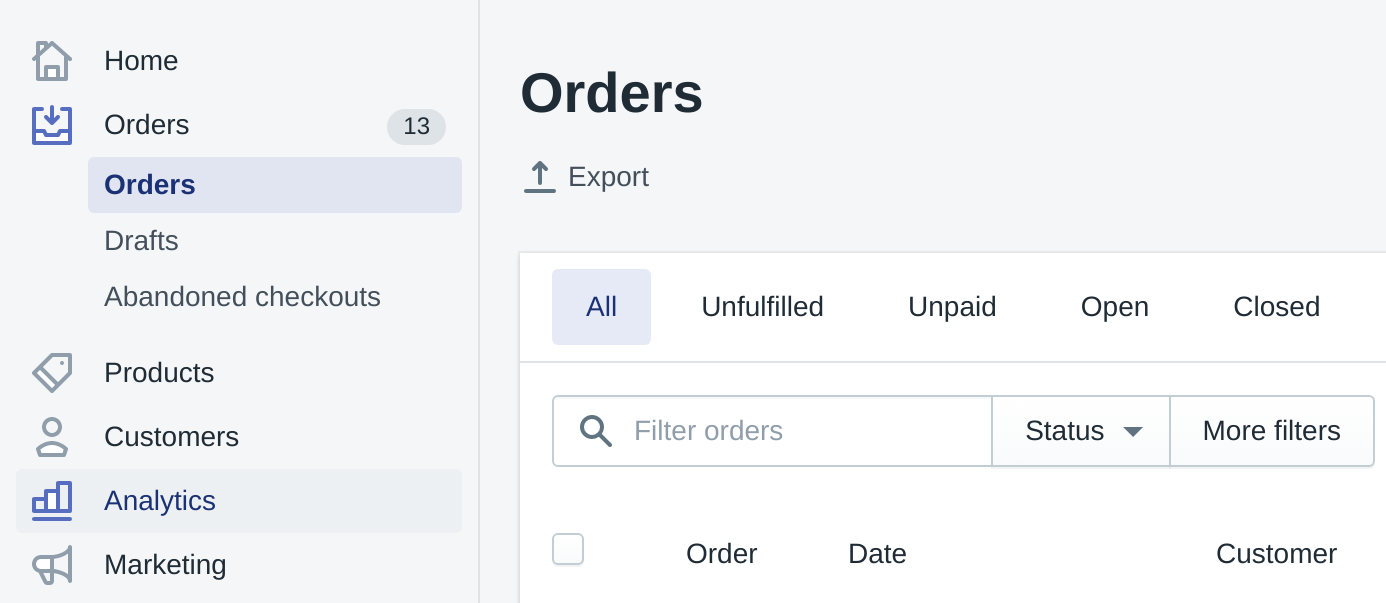 Select one or more rows from the table of orders by clicking on the checkboxes.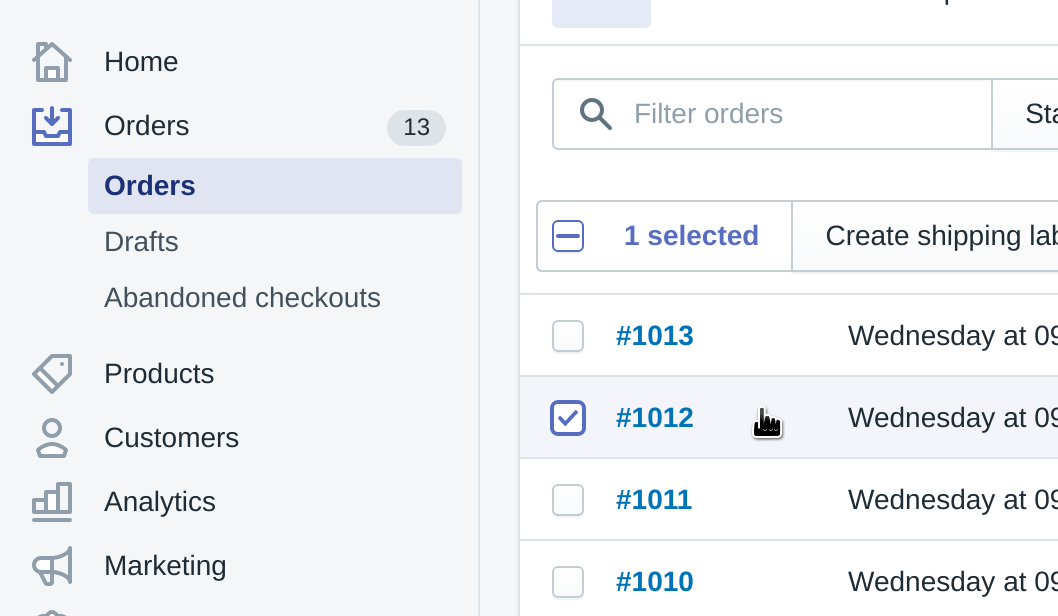 Click on the "More Actions" button above the list of orders and a drop down menu will appear. From the menu, click on "Bulk Print - Super Address Labels".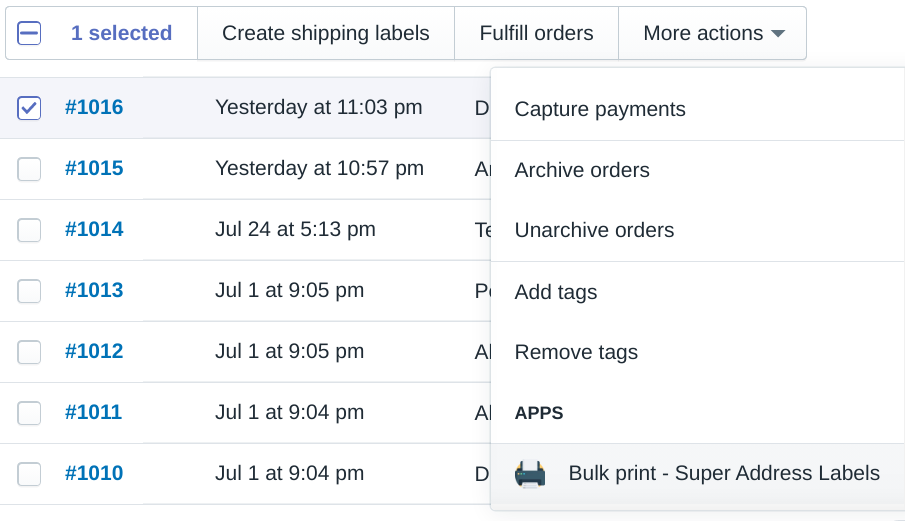 Starting over
Start a new batch of labels without restarting the application by clicking the down arrow on the "Your Orders" button, and selecting "Start over" from the menu that appears.