Print return address labels
Labels containing a return address can optionally be included in a batch of address labels. When enabled, one return address label will be generated for each mailing address label.
How to enable or disable return address labels
The "Return Address Labels" setting controls which label design, if any, to use as the return address label. If you have created one or more custom label designs, they will be listed here. The default design displays the address from your store's Shopify profile.
The setting can be accessed by clicking the "Address" menu button on the main horizontal menu bar.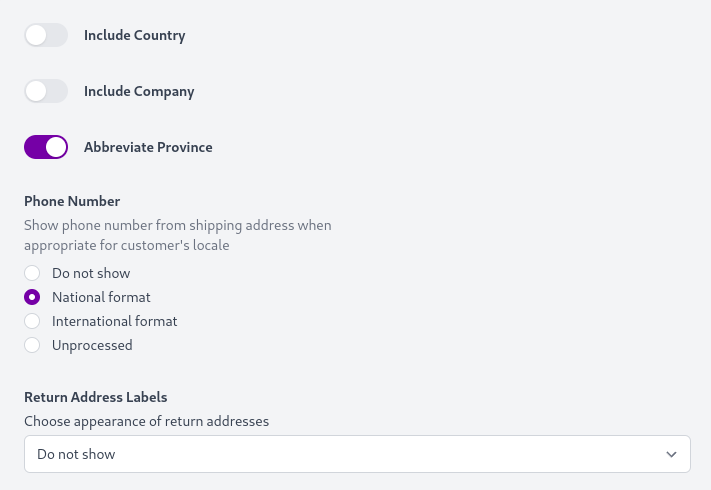 Custom label designs
Please see our help topic on custom label designs for instructions on creating a custom label design.