Printing labels
After you have selected one or more orders, click the "Create PDF" button in the lower right hand corner of the window. The generated PDF will be displayed, ready to print.
IMPORTANT: You must print the PDF itself, and not the web page containing the PDF.
Most browsers provide an easy way to send the embedded PDF to a printer. Alternatively the PDF can be saved to your system by clicking "Download PDF", then opened in your system's PDF viewer.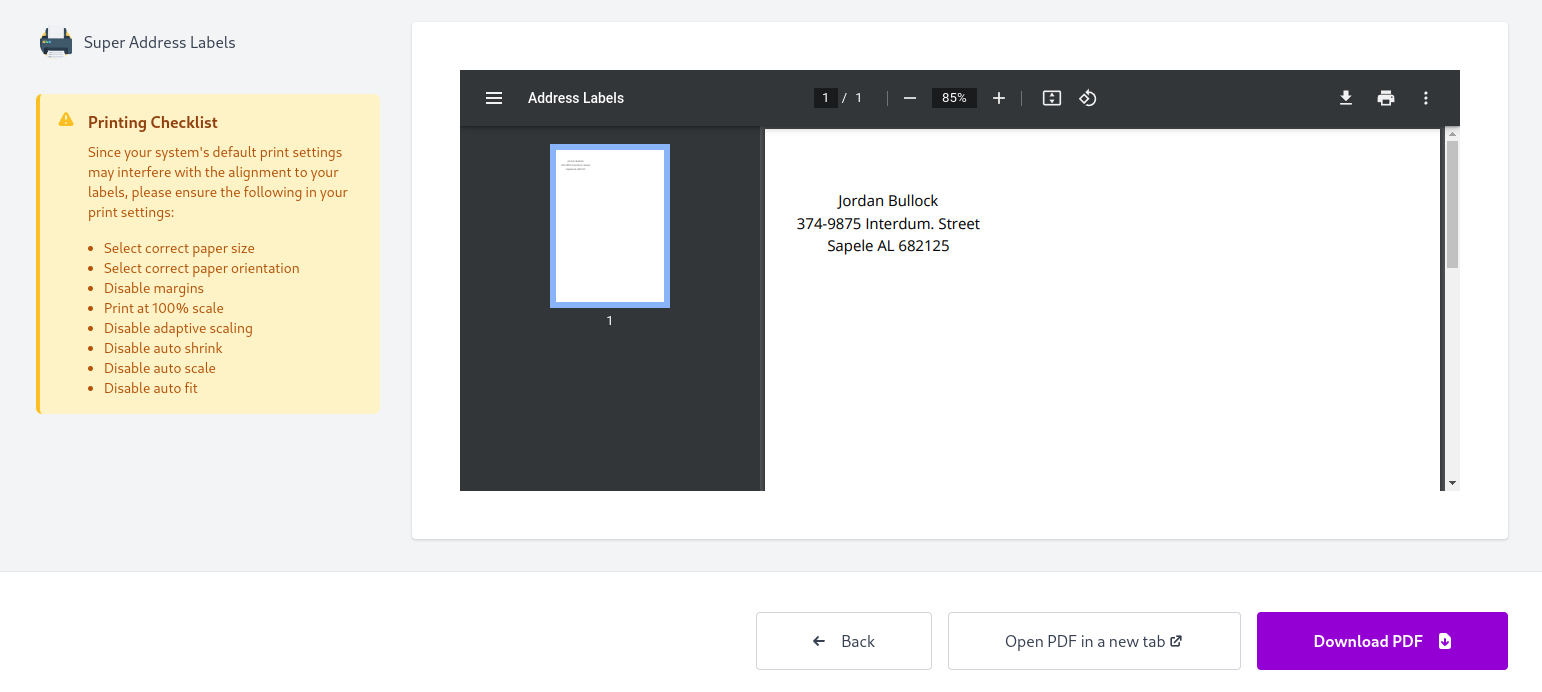 Alignment
The following is critical for your labels to print correctly aligned to your label sheet template
When printing a document, your operating system will usually present settings that can greatly affect the resulting printed page. Please ensure the following:
"Auto scale" or "fit to page" is disabled
Scale is set to 100%
Page size matches the label sheet template model you're using
Page margins are set to zero